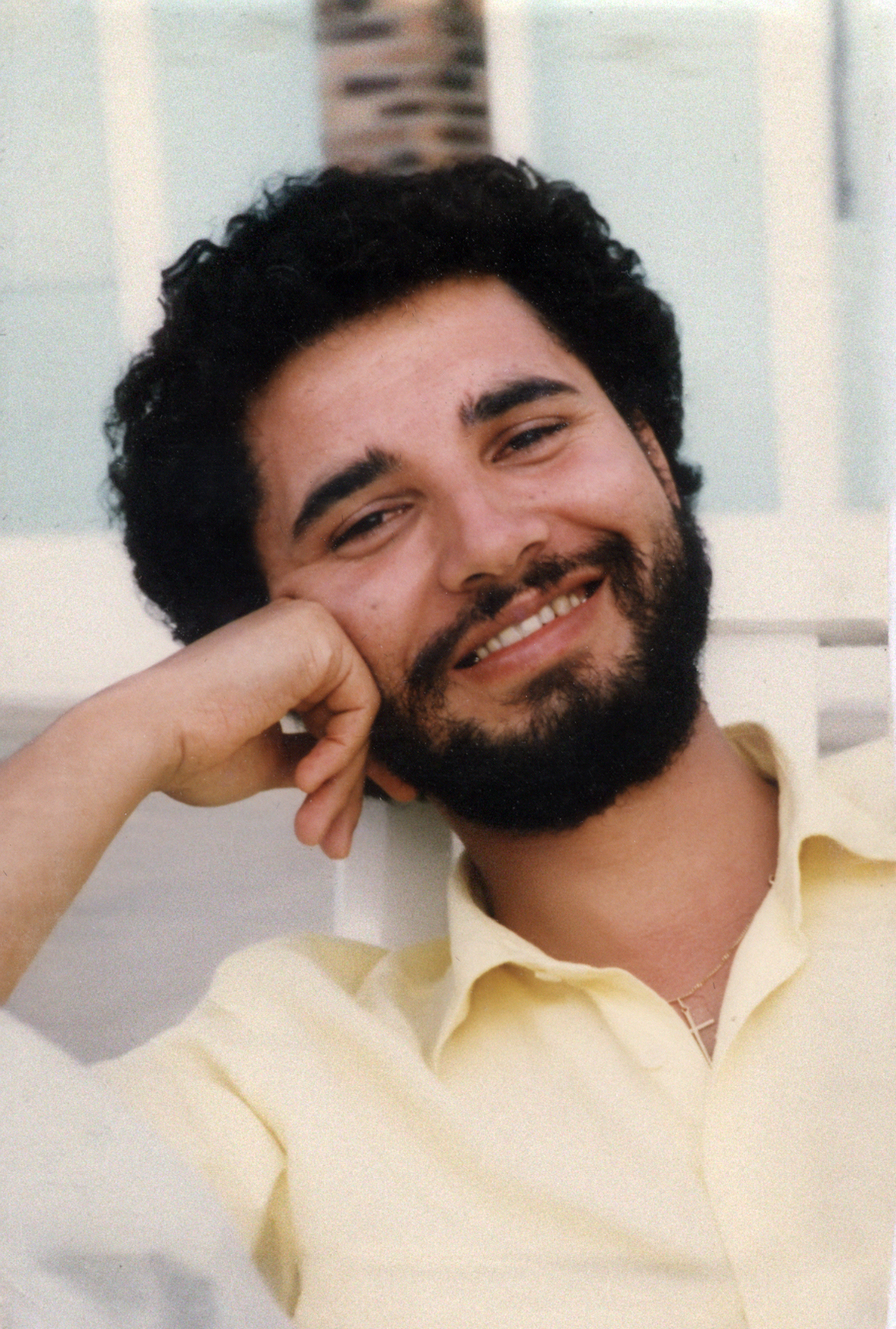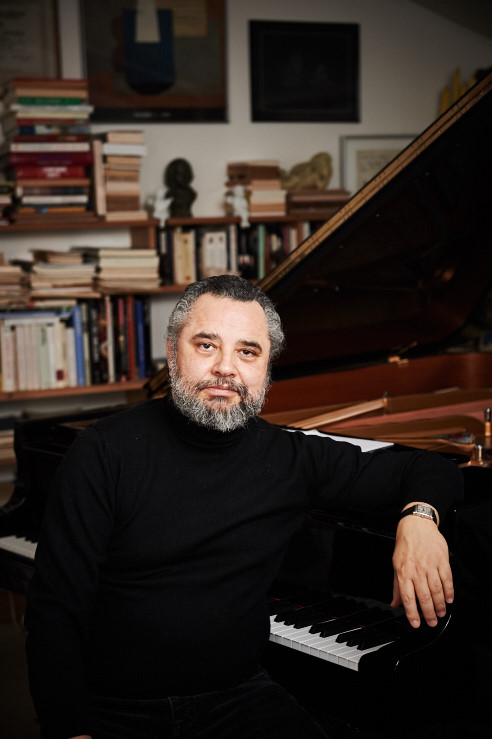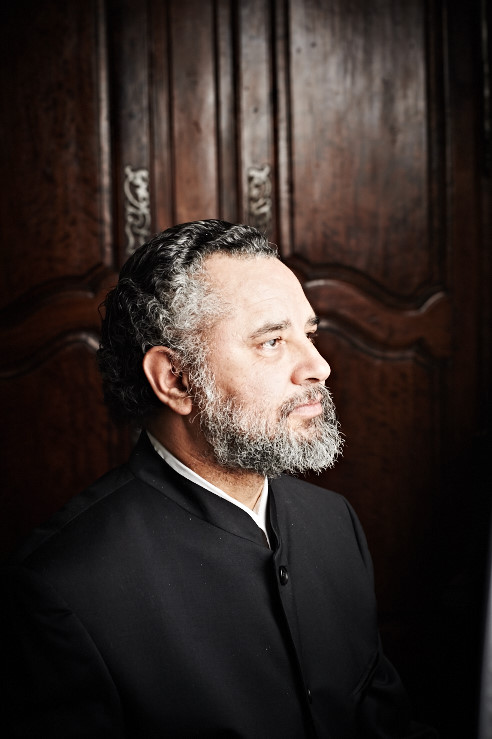 Born in Brazil, Antonio Santana receives, at the age of 17, a first prize in piano, history of music, harmony and counterpoint at the Mario de Andrade Conservatory in Sao Paulo. He gives recitals in several cities in Brazil at the same time as he studies with Alfredo Cerquinho and Magda Tagliaferro, one of the greatest pianists and pedagogues of the XXth century. In 1985 he joins the European Conservatory in Paris in the piano class of Anna Stella Schic. He also develops his musical writing and analysing skills with Françoise Levechin. In order to perfect his theoretical studies, he explores Vincent D'Indy's Treatise on Composition and the orchestration treatises by Berlioz and Rimsky Korsakov, supervised by Michel Philippot.
It was not before 1994 that he composed his cantata Un Chant pour la Planète ("A Song for the Planet"), for chorus, soloists and orchestra. This moving and inspired work has been performed several times in Paris, as in the Grande Galerie de l'Evolution at the Muséum national d'histoire naturelle in Paris, but also around in France and abroad, with immense success amongst the public.
In order to finally let out all the music that had inhabited him since his earliest childhood and to which he had never really payed attention, he decides to put aside his piano career. Literally invaded by musical ideas, he composes relentlessly without worrying about any aesthetic, only being guided by his inner voice. Curious by nature, he is also interested in Philosophy, History and Theology as well as the discovery of civilizations around the world for the sake of artistic fulfilment. Strongly attached to the power of the human voice, he puts poems by Baudelaire, Verlaine among others to music and writes melodies inspired by the Brazilian landscapes for soprano and piano, baritone and piano.
His works include: Rhapsody at the Gates of the Desert for Tenor and String Orchestra, Cycle Antique for Contralto, Cello and Piano, Brazilian Suite for Cello and Piano, Pastiche Burlesque in the Form of Tarantella for Violin and Piano, Mystic Cycle for solo piano, Mirror of Women, twelwe songs for mezzo soprano and piano, two volumes of Miniatures for young pianists, the Cantata Evolution for choir, soprano, two harps, piano and percussion, and many other pieces for violin, cello, flute and voice.
June 2014 saw the world premiere of the Requiem Chant de lumière, composed in tribute to the victims of the Rio-Paris air disaster. Two concerts in a packed Trinity church, one of the biggest in Paris, brought together 300 singers and the Orchestre Français d'Oratorio with soprano Julie Cherrier and baritone Jean-Louis Serre conducted by Jean-Pierre Lo Ré.
In 2015 a CD, Voyages, was released, featuring solo pieces and duos played by Anton Martynov violin, Daniel Propper piano and Mark Drobinsky cello.
In December 2017 the journalist, writer and TV personality Alain Duault presented a concert at the Bedford Hotel in Paris to great acclaim. Repertoire from Mirror of Women was performed by Kira Parfeevets, piano and Anton Martynov, violin with the singers Michelle Canniccioni, Blerta Zhegu, Marion Lebégue, Delphine Haidan.
This project that will bring a new CD and an important concert that will be held in a Paris concert hall at the end of 2018 also associates, among others, Inva Mula, Patrizia Cioffi, Norah Amsellem, David Lefèvre and Jean-François Verdier.
The meeting with marine biologist Pierre Mollo, a plankton specialist, has given birth to an ambitious project around a Symphonic Suite dedicated to the Sea: The voice of the Oceans. This work aims at the fusion of music and high technology and was created on July 22, 2018, at the occasion of the 400 years celebrations of the city of Port Louis in Bretagne in France. The event was hailed as "breathtaking" and "magnificent" by French newspapers as Télègramme and Ouest-France.
In 2019: concerts :United States , Copenhague, Oslo , Montréal, Italy, Greece, Opera of Avignon and Gordes Festival in France..Salle Gaveau in Paris, Quimper in Bretagne in France.
In 2020: concerts in France: The voice of the Oceans in Bretagne and in Paris :7 of March at the Church :La Sainte Trinité, and at Carnege Hall in N.Y.The Voice of Amazonie, and in Kiev on July 4 creation : De Profundis…at the end of 2020 the Requiem Chant de Lumière in Versailles …